Medica 2019
It's a regular fixture in our international exhibition calendar, and the biggest show we attend every year. Medica 2019 is taking place this week from Monday 18th – Thursday 21st November in Düsseldorf, Germany. Medica is a leading global trade fair. Optimum Medical's international team have flown out, along with various other members of the wider team, to meet with our global partners, meet with new and existing distributors and showcase our product ranges.
If you're at Medica 2019 this year, please come on over to our stand (below)! We're in hall 6 34B.
Stand party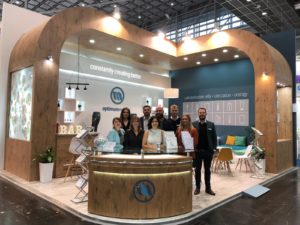 As is our annual tradition, we'll be hosting a stand party. This is not to be missed! If you're at the show, you're more than welcome to join our celebration. It's taking place on Tuesday 19th from 4-6pm. We'll have a selection of alcoholic and non-alcoholic beverages and vol-au-vents for everyone to enjoy.
Discover our product ranges
This year at Medica, we're showcasing our range of healthcare lubricant gels and urology products. Our OptiLube lubricating jelly is available in a range of formats. Our urology range includes a selection of high-quality, patient-focused catheter drainage & fixation devices.
To find out more, email: enquiries@optimum-medical.com